News and Calendar of Events
1 Item.
Visit the Archives for older news posts.
1. The AKF Texas Spirit Camp 2006 was a great success!!!!!
The AKF Texas Spirit Camp featured Mr. Frank Trejo, Mr. Dennis Conatser & Dr. Ron Chapel. The program was well attended and the presenters shared insights into American Kenpo that amazed and delighted participants. Mr. Conatser's topics included master key movements of the system, focused basics and insights into the Infinite Insights series. Mr. Trejo covered advanced applications of the sticky hands, Kenpo techniques with defensive boxing suffixes and a knife template based on the Bondo system of martial arts. Dr. Chapel amazed people with his understanding and knowledge of structural integrity, anatomical alignment and various Sub-Level Four Concepts that are specific to that study of the martial arts.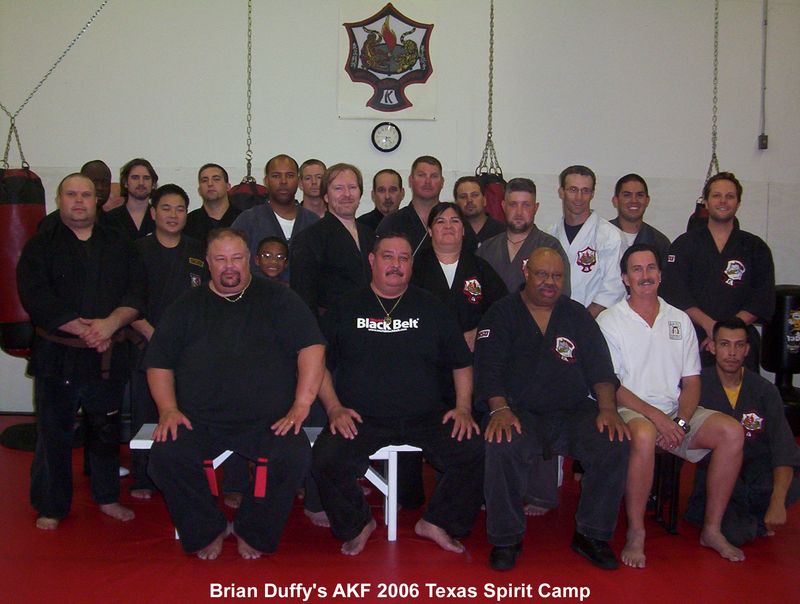 Check our Studio link for full details.


Questions? Comments? Email Mr. Duffy.
Copyright 1998 Brian Duffy's Kenpo Karate.

can build a site for you too.
Contact us about your design needs.